If you have an artistic or creative idea that you want to bring to life, it's possible that I may be able to help. Contact me at bobchag@yahoo.com. " Nothing tests the spirit like a challenge". - Bobby Chagolla
Here are some of the services that I can provide:
sign painting - hand painted 4' x 8' or smaller signs, custom painted cowbells, hand painted helmets and clocks.
artwork & design - logo design, business card design, custom murals, greeting cards.
digital photography - have camera, will travel.
slideshows- audio and visual presentations.
Home # (512)357-4204
Cell # (512) 665-7515
Below is my new business card design. If there is one thing that is certain in life ( besides death and taxes ), it's CHANGE! Change is inevitable, and as long as the change is for the better, it should be embraced instead of feared. I'm not tryin' to get too deep here, I just prefer to see the glass as half full instead of half empty.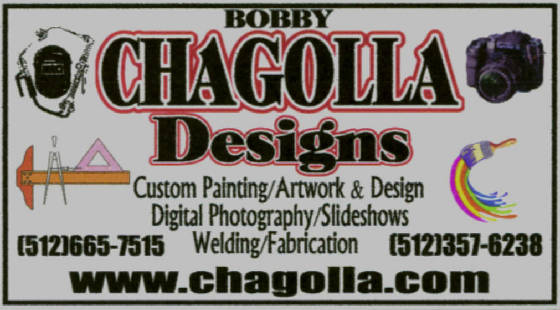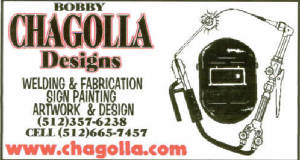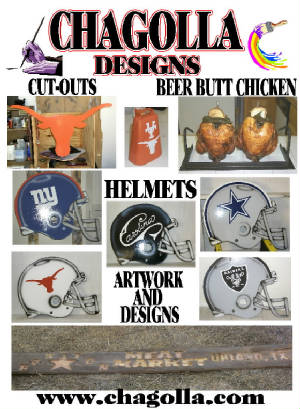 Below is a backboard that I made for Mike and Becky. How do we keep the basketball from wearing out the Spurs logo? A sheet of plexiglass! Cool, huh?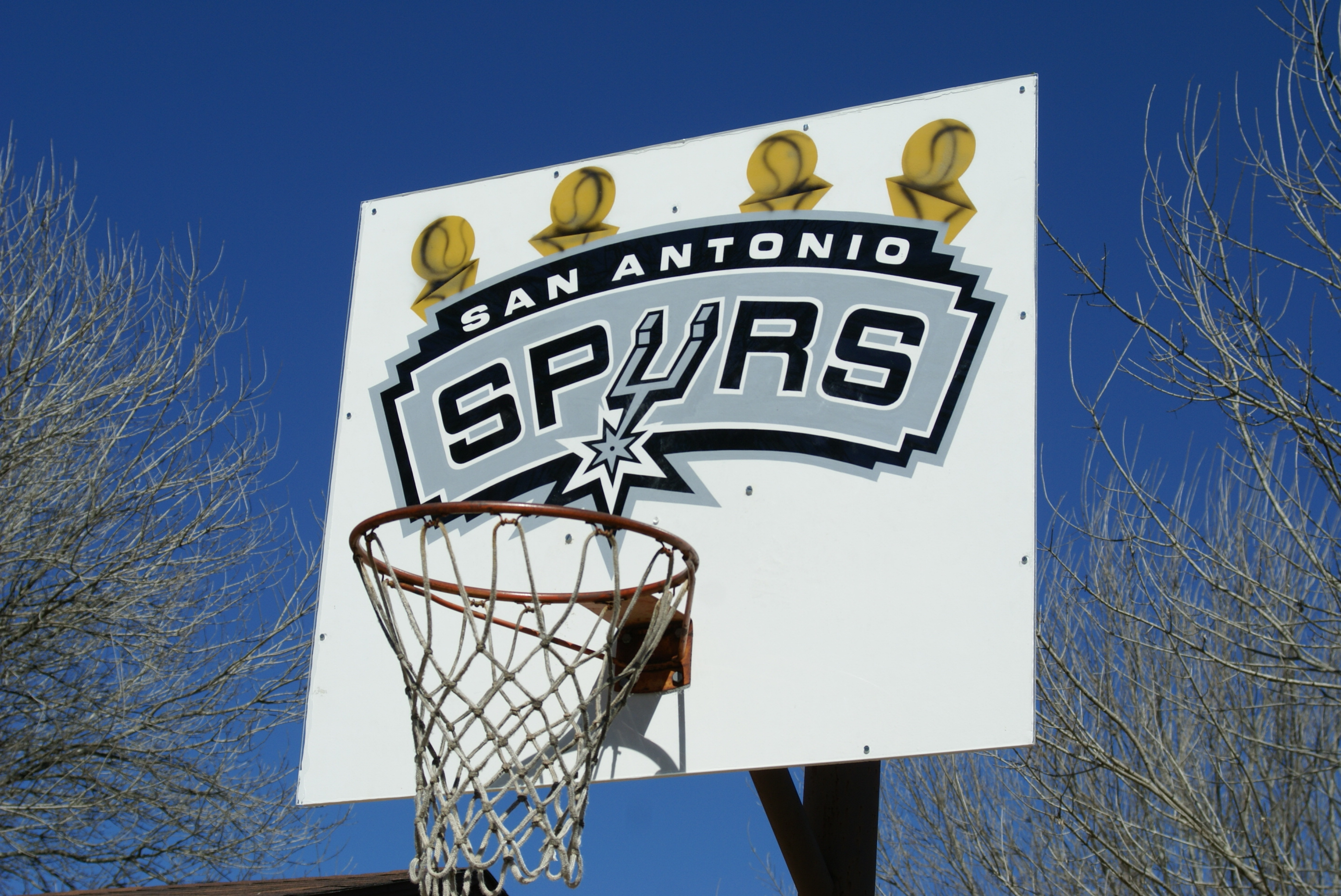 Below is a sign I made for Rick Galvez. His wife's beauty shop is called

Neddie's Beauty World

. He brought me an 8 foot in diameter satellite dish and asked that I do some welding and painting for him. This was his idea, and a darned good one at that! Looks pretty cool, huh?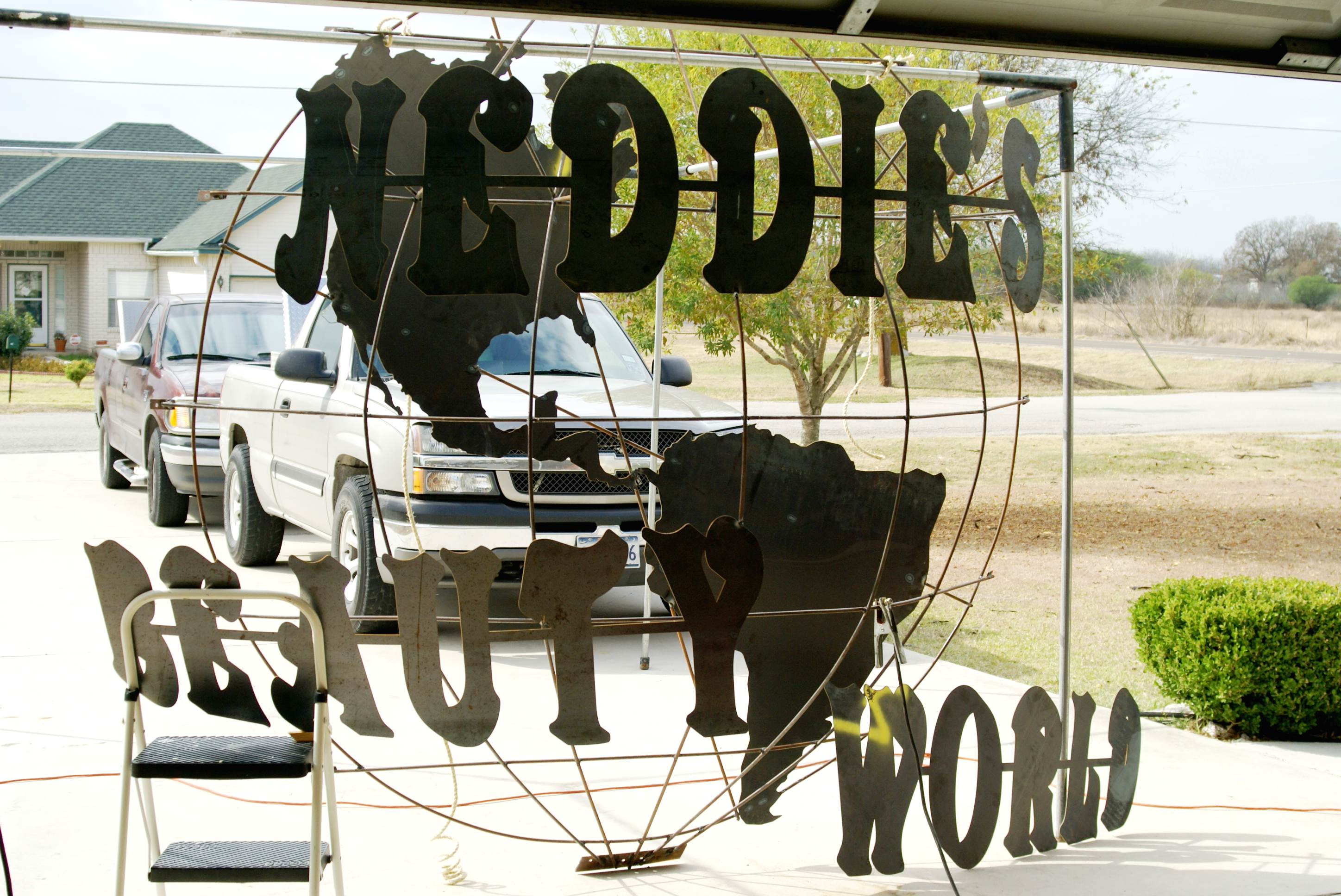 <div class="WEBON-MODULE" id="WEBON_MODULE::33373C80-E51F-A2F2-3147-1C991CA0494B::media_image::830746" style="margin: 8px auto; width: 578px; height: 444.75px; text-align: center;" xmlns:ly=%